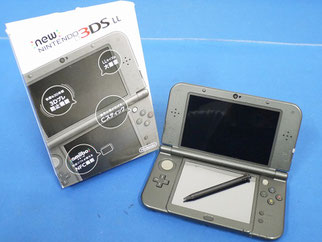 …I bought a launch Nintendo 3DS back on March 27, 2011. I remember selling half of my video games at the time for the money I needed to preorder it. At the time, the Nintendo 3DS sold for $250 and shipped without the eShop. A few weeks later when Sony announced their then upcoming handheld Playstation Vita would sell for $250, Nintendo cut the price of the 3DS to $170 and gave everyone who bought one prior to June 1, 2011 20 free Virtual Console games–10 NES and 10 Game Boy Advance–when the 3DS eShop officially launched. I bought my second Nintendo 3DS the following year. It wasn't a replacement. Yes, I have two 3DS consoles.
I held off buying the New Nintendo 3DS–which was released in 2012–until 2017. I bought both of my New Nintendo 3DS consoles 3 months apart from each other and have had them ever since. Sadly, the upgraded console only got two exclusive titles which I have: Fire Emblem Warriors and Xenoblade Warriors 3D (originally released on the Nintendo Wii). The New 3DS was more powerful than the original model and in fact, 3DS games starting with Super Smash Bros. 3DS would have longer startups and load times on the older hardware compared to the New 3DS.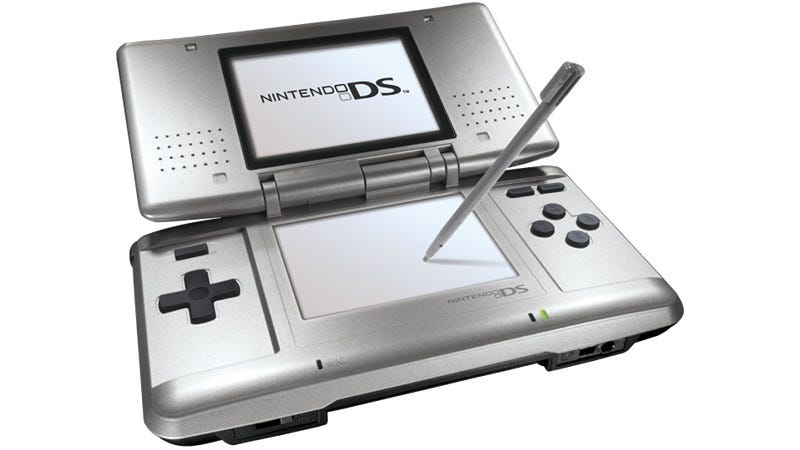 …I forgot to mention this but the Nintendo 3DS family consoles–3DS, 2DS, New 3DS and New 2DS–have FULL compatability with ALL Nintendo DS games including wireless communications. Originally released back in 2004, the Nintendo DS was officially retired when the 3DS was released. The original model Nintendo DS (and the smaller DS Lite released a few years later) had an additional slot for Game Boy Advance games to play single player, which really came into play when the 4th Gen Pokemon games–Diamond, Pearl, Platinum, HeartGold and SoulSilver–were released. You could use the GBA slot to transfer Pokemon from the 3rd Gen GBA Pokemon games–Ruby, Sapphire, Emerald, FireRed and LeafGreen–to the 4th Gen Pokemon games.
Like the Nintendo DS gave you access to GBA games, the 3DS gives you access to Nintendo DS games. If you go to a Gamestop, you can still buy Nintendo DS games just like you could still buy GBA games when the Nintendo DS was current. Backwards compatible consoles is not just good for the consumer but the developer, too. It means a game made many years ago can still be sold years later.
I would be remiss if I didn't get to the eShop. Unlike the Wii Shop Channel and the DSi Shop, the eShop brought Nintendo in line with the Playstation Network and Xbox Live. I'm talking about being able to buy retail games digitally. You could also buy DSi Ware games via the 3DS eShop (and there's a lot of good games from the DSi Shop!) as well as (very) select Virtual Console games from the NES, SNES (SNES games being New 3DS and New 2DS only), Game Boy Color and Game Gear. Nintendo elected to only release Game Boy Advance Virtual Console games on the Wii U and Nintendo Switch consoles.
…I'll close this out with what I call a "Nintendo 3DS Starter Pack". These are 20 games I highly reccomend buying first regardless of weather you've never played video games before or experience with other game systems. It assumes you will own a New Nintendo 3DS. Some of the titles have Amiibo compatability or DLC (Download Content) but those are 100% optional. 10 will be retail only while the other 10 are Virtual Console or eShop exclusive.
Tomadachi Life
Fire Emblem Awakening
The Legend of Zelda: Ocarina of Time
Super Smash Bros. 3DS
Crosswords Plus
Pokemon UltraSun or UltraMoon
Tales of the Abyss
Mario Kart 7
Bravely Default
Samurai Warriors Chronicles 3
…I resisted featuring more than one game from the same series. You can get them all digital if you'd like as well. Fire Emblem Awakening is a good entry into the series. Fates requires playing all three campaigns–Birthright, Conquest and Revelations–to understand the full story while Echoes is a bit more complex than Awakening. There's many more I can reccommend but I limited myself to 10. I still own all of these games of course.
Now, here are some digital-only titles I reccommend. With the Pokemon games, you will need either someone else or a friend to trade with each other but not to transfer Pokemon to the 6th and 7th Gen Pokemon games.
Pokemon Red, Blue or Yellow
Pokemon Gold, Silver or Crystal
Super Mario Bros.
Super Mario Bros. 3
The Legend of Zelda: A Link to the Past
Phoenix Wright Ace Attorney Trilogy
Azure Striker Gun Volt
Liberation Maiden
Denpa Men: They Came By Wave
Harvest December
The first five are Virtual Console games. The other five are eShop-only games. Again, I own ALL of these games myself and many more.
Denpa Men has 2 sequels. The games make use of the 3DS Gyroscopic Camera you may be familiar with if you've played Pokemon Go. I mentioned this in a previous post but ALL of the Ace Attorney games can be purchased digitally on the 3DS. I know because I actually do have ALL of them on one of my 3DS consoles. I also have the first 4 games as they were released on the Nintendo DS. Gun Volt got a sequel and even an OVA you can download directly from the eShop. Liberation Maiden is still considered over 5 years later to be one of if not the best digital-only 3DS game ever released. It's hard to play if you're left handed like I am though.
Harvest December…see my review for it is all I'll say. It's a gem. I do wish Nintendo followed Steam's example and brought more Visual Novels to the 3DS though. Given Clannad is coming to the Nintendo Switch, I am holding out hope Nintendo will give it a digital only 3DS port. Nintendo could easily repurpose the 3DS as Sony did with the Vita as a go-to for indie developers looking for a platform to release games on.
The Pokemon games…note you do not need to have played the newer Pokemon games first. If you want to migrate Pokemon to the 7th Gen 3DS Pokemon games–Sun, Moon, UltraSun and UltraMoon–you do not need a 2nd 3DS to do it BUT you will need both the Pokemon Bank and Poke Transporter Apps. Note Pokemon Bank does have a $5 annual subscription since it is a cloud saving service. It can be used to store Pokemon from the 7th or 6th Gen games. I won't digress further so just do a search of my blog for more details.
…The 3DS had quite a good run.
After 30 years, Nintendo is shutting down its handheld division. The original Game Boy launched 30 years ago on April 21, 1989 in Japan and 4 months later in the US. Unlike Sega's ill-fated Game Gear the New 3DS hardware has staying power. Unlike Sony's doomed to fail Playstation Vita the New 3DS will be profitable years from now.
…This will be the final major new game expected to be released on the Nintendo 3DS. It comes in June. Yours truly is definitely getting it but first, I need to finish the first one (!). Shame on me, I know.
If you have enjoyed this post or other posts I have made on this blog, please consider making a monetary donation via PayPal. Whatever amount you can provide would be greatly appreciated.
…To date, no donations have come in since I started including this in my posts across all of my blogs. I am now asking those who have especially come to enjoy my postings no matter how long it's been to please donate. Without going into all the details here, I need your fiancial support. If you're able donate but want to talk to me first, you can email me at btboston1@gmail.com.